Close
We've detected you are coming from a location outside of United Kingdom.
Would you like to:
SECURITY & SURVEILLANCE
Security cameras are everywhere. Whether indoors, outdoors, at traffic intersections or light poles—even communications cables—cameras are supporting crime deterrence, assisting with traffic and improving security.
Because they are deployed in all types of locations, cameras require an assortment of powering solutions. Many outdoor cameras are powered with our Alpha® FXM Series of environmentally-hardened UPS systems. Housed in an outdoor cabinet and equipped with EnerSys® batteries, our UPS systems power cameras up to 2000W.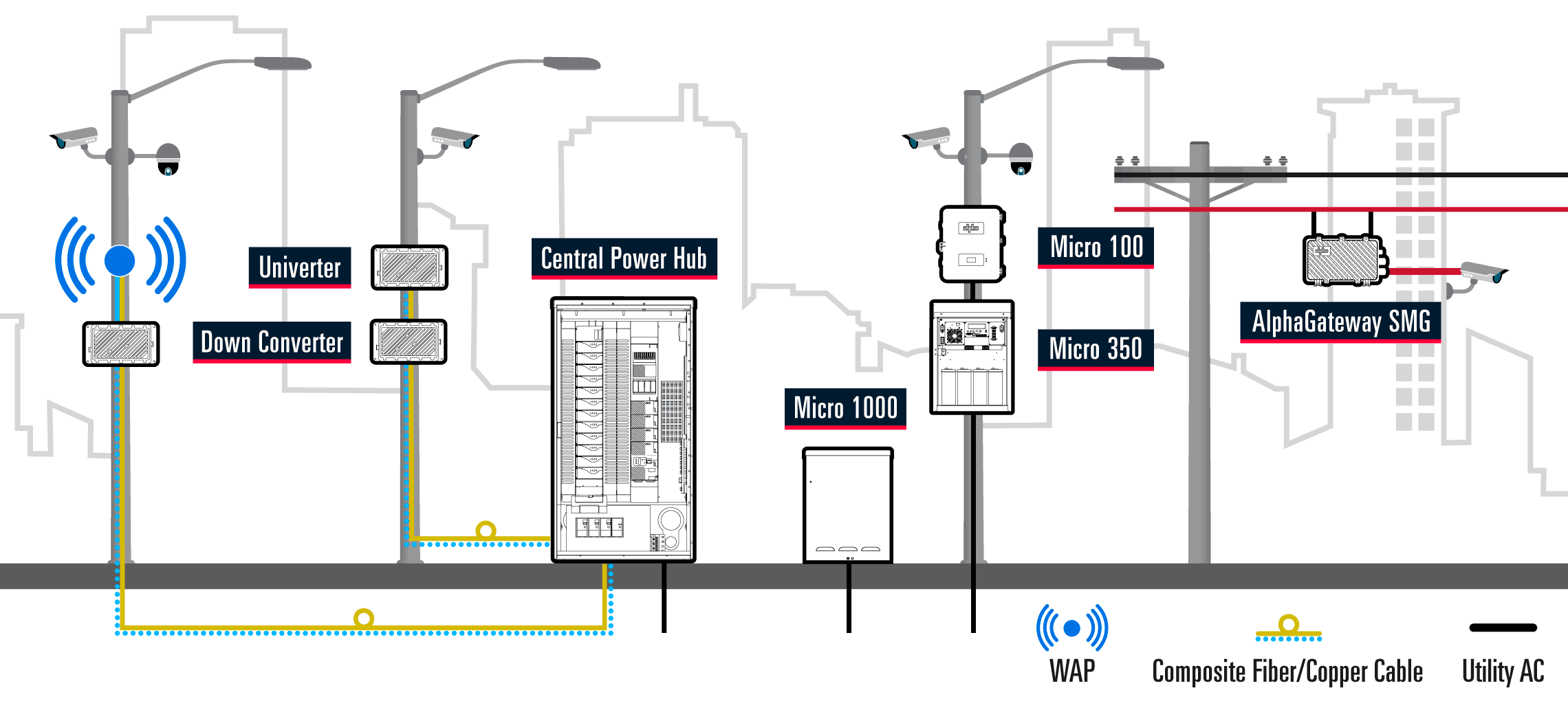 When utility power is unavailable, providers can turn to communications cables to energize the cameras. Our Alpha® LPS36 line power system can turn ordinary telephone cables into power distribution lines. And cable operators can deploy our AlphaGateway® devices on the existing HFC network to provide both power and backhaul for cameras.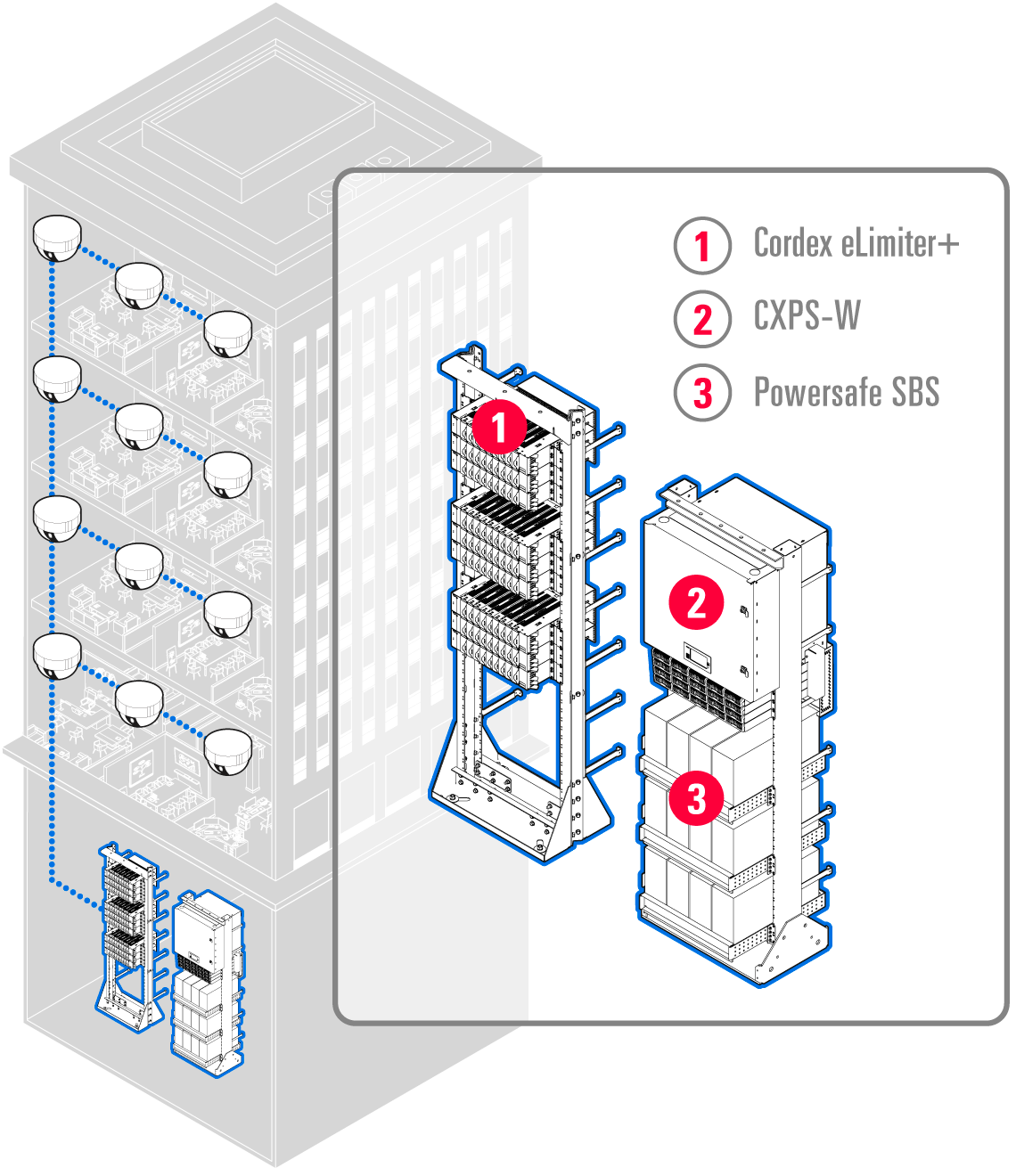 For indoor applications, Power over Ethernet (PoE) has been a primary means of powering cameras. But PoE limitations have caused many enterprises to turn to alternative techniques like remote power. We have pioneered this method of delivering DC over copper cables to power remote devices such as cameras. This simple approach requires a 48V rectifier system, a special power conversion unit like the Alpha® eLimiter+ NEC® Class 2 power distribution system and conventional copper cables to power up to 36 remotely distributed cameras.
With remote power, copper cables are installed alongside fiber cables to provide backhaul for the camera. Together, the fiber and copper infrastructure networks not only connect cameras, but also Passive Optical LANs and indoor wireless networks. Building owners see the value of investing in this fiber and copper cable infrastructure and by going "beyond PoE" they can improve the value of the facility by providing future-proof infrastructure for today and tomorrow's distributed electronics.


MICRO SYSTEMS
At EnerSys® we recognize that every day applications require essential back-up power! Whether it's the availability of emergency lighting, or traffic and Intelligent Transport Systems helping to keep the world moving, or security and surveillance maintaining a watchful eye, we put these critical systems first.
Discover our rugged, compact all-in-one UPS enclosures and let them keep your application safe from power disturbances.
Learn More
EnerSys Services
From project initiation to end-of-life, our global suite of services supports your backup power needs while our global design, engineering and service specialists are ideally positioned to support your projects from conception and installation to on-site maintenance and after-sales service.
NEED HELP FINDING THE BEST SOLUTION?
Get in touch and we can develop a unique solution to meet your stored power solution needs