Close
We've detected you are coming from a location outside of Czech Republic.
Would you like to:
STAŇ-SE-SOUČÁSTÍ-NAŠEHO-TÝMU
Každý zaměstnanec u nás dostane příležitost něco změnit. A společně naši zaměstnanci přináší změnu v celosvětovém měřítku.
Příležitosti na celém světě Společnost
EnerSys je světovým lídrem v oblasti řešení pro ukládání energie pro průmyslová použití. Naše provozy na celém světě plní potřeby zákazníků ve více než 100 zemích. Jako společnost s globální působností nabízíme široké spektrum pracovních příležitostí pro zaměstnance v řadě oborů. Ať už hledáte zaměstnání doma nebo v zahraničí, ve společnosti EnerSys si každý najde něco.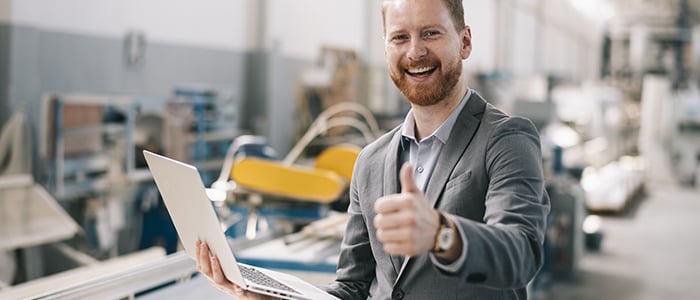 Benefity
Program benefitů ve společnosti EnerSys odráží skutečnost, že jsme se zavázali nabídnout zaměstnancům široký výběr benefitů, které odpovídají měnícím se potřebám jich samotných a jejich rodin. Mezi tyto benefity patří:
zdravotní pojištění
placená dovolená
penzijní program
příspěvky na vzdělávání
možnost krátkodobé/dlouhodobé pracovní neschopnosti
úrazové pojištění
životní pojištění
cestovní pojištění na služebních cestách
Společnost EnerSys navíc nabízí atraktivní mzdy, odměny za odpracované roky, odměny za úspěchy, dobrou
rovnováhu osobního a pracovního života a zábavné a zároveň bezpečné pracovní prostředí.
Benefity se mohou na různých pracovištích lišit.
"Společnost EnerSys dává zaměstnancům dostatek příležitostí zapojit se do různých komunit třeba v místních školkách nebo zařízeních pro handicapované. Společnost zároveň nabízí možnosti kariérního a osobního rozvoje, psychologickou pomoc v případě úmrtí blízké osoby, poradenství při osobním bankrotu nebo podporu během mateřské dovolené (například školení nebo flexibilní pracovní dobu)."
Německo


---

"Špičkové zaměstnance si dlouhodobě dokážeme udržet, což odráží skutečnost, že jsme dobrý zaměstnavatel a zaměstnancům nabízíme skvělé pracovní prostředí"
Kanada


---

"Ve společnosti EnerSys se pracuje dobře, protože se v týmu staráme nejen o zákazníky, ale i o svoje kolegy. Naším hlavním cílem je bezpečnost produktů i všech v našem týmu. Využíváme k tomu společné znalosti, díky kterým dokážeme vylepšovat všechny oblasti našeho provozu. Panuje tady silný pocit sounáležitosti. A speciální uznání máme pro válečné veterány."
Spojené státy


Kariérní postup
Vedoucí pozici na trhu si držíme a posilujeme také díky pomoci našich zaměstnanců. Naše životaschopnost tedy závisí na kvalitě našich lidí. Proto chápeme, jak důležité je přitáhnout dobré lidi a udržet si je tím, že jim nabídneme příležitosti k růstu ve všech oblastech jejich profesních životů. Zaměstnancům nabízíme příležitost k odbornému rozvoji nebo možnost dát své kariéře jiný směr, pracovat na inovativních projektech, získat zkušenosti s vedením lidí a další
"Společnost EnerSys se stará o to, aby profesní a osobní život zaměstnanců byly v rovnováze, což je v našem oboru jedinečné."
Polsko


---

"Pracuji s motivovanými lidmi, kteří jsou na naši společnost, produkty a služby hrdí a kteří se neustále snaží, aby se ve společnosti EnerSys dobře pracovalo. Práce pro velkou globální společnost je pro mě z pohledu pracovního prostředí ideální – je tady spousta příležitostí potkávat se s kolegy z mnoha různých regionů a zemí a spolupracovat s nimi."
Austrálie


---

"EnerSys je skvělý zaměstnavatel, protože mezi zaměstnanci podporuje pocit sounáležitosti, takže tu máte příležitost ke vzdělávání a růstu. Je tady silná kultura trvalého zlepšování a oceňování za dobře odvedenou práci."
Brazílie
EnerSys® Academy
Úspěch v dnešním náročném obchodním prostředí vyžaduje, aby pracovníci byli schopni efektivně přispět ke konkurenceschopnosti podniku.
Pro zaměstnance je vzdělávání důležité, protože ví, že zvyšuje jejich výkonnost a pomáhá jim rozvíjet nové schopnosti a získávat znalosti. Pro manažery je vzdělávání důležité, protože ví, že motivuje zaměstnance a zvyšuje jejich angažovanost. Vzniká tak kvalifikovaná pracovní síla a dochází k měřitelným a efektivním zlepšením pracovních procesů.
EnerSys Academy vás podpoří ve snaze dosáhnout vašich strategických obchodních cílů a získat rozhodující konkurenční výhodu!
NEED HELP FINDING THE BEST SOLUTION?
Get in touch and we can develop a unique solution to meet your stored power solution needs