Minden munkavállalónak megadjuk a lehetőséget arra, hogy valami igazán különlegeset alkossanak. Munkavállalóink mind együtt dolgoznak azon, hogy globális szinten alkossanak valami igazán különlegeset.
Globális lehetőségek
Az EnerSys a világvezető szerepet tölt be az ipari alkalmazásokkal kapcsolatos energiatakarékos megoldások terén. Az ügyfeleinket a világon több, mint 100 országban szolgáljuk. Globális vállalatként munkatársainknak számos területen kínálunk széles körű karrierlehetőségeket. Akár belföldön, akár külföldön keres munkát, az EnerSys mindenkinek tud kínálni valamit.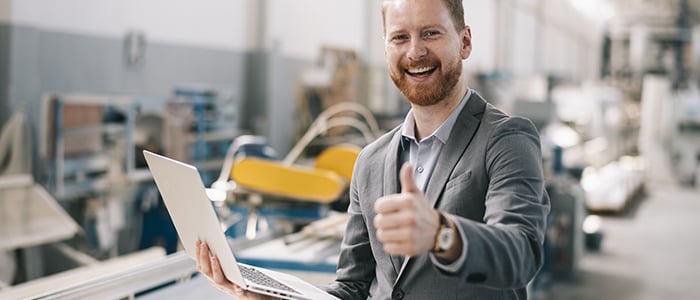 Juttatások
Az EnerSys juttatási programja tükrözi az elkötelezettségünket, hogy olyan juttatásokat kínáljunk, amelyek a munkavállalóink és családjuk változó igényeinek is megfelelnek.
A juttatások közé tartoznak:
Egészségügyi biztosítás
Fizetett szabadság
Nyugdíjterv
Továbbtanulási támogatás
Rövid/hosszú távú rokkantság
Baleset biztosítás
Életbiztosítás
Az üzleti utak alatti baleset biztosítás
Továbbá az Enersys versenyképes fizetést, szolgálati kitüntetéseket, elismerési kitüntetéseket, munka-élet egyensúlyt, és vidám/biztonságos munkakörnyezetet kínál.
Kérjük, vegye figyelembe, hogy a jutalékok helyszínenként változhatnak.
"Az EnerSys lehetőséget nyújt a munkavállalóknak, hogy szociálisan részt vegyenek a különböző közösségi csoportokban, beleértve a helyi óvodákkal és a fogyatékos emberekkel való foglalkozást. Továbbá támogatják a karrierbeli és a személyes fejlődési lehetőségeket, a bántalmazással, magánszemélyek fizetésképtelenségével kapcsolatos tanácsadást, illetve a szülési szabadságot (pl. képzés és rugalmas munkaidő)"
Németország


---

"Kiváló a munkavállalóink megtartási aránya, ami az egészséges munkaadói és munkavállalói környezetet tükrözi"
Kanada


---

"Az EnerSys nagyszerű munkahely, mert a csapatunk egyaránt gondoskodik az ügyfeleinkről és a saját tagjairól. Az elsődleges célunk a biztonság - mind a termékeink, mind a csapattagjaink biztonságban van, hála a kollektív tudásunknak, aminek segítségével a működésünk minden aspektusát fejlesztjük. Valóban családias a légkör. Megbecsüljük a régóta nálunk dolgozókat."
Egyesült Államok

Előléptetés
Munkatársaink segítenek fenntartani és növelni a piacvezető pozíciónkat. Ennek megfelelően, vitalitásunk a személyzetünk minőségétől függ. Emiatt tudjuk, mennyire fontos jó embereket vonzani és őket meg is tartani, emellett pedig biztosítani az előrelépésüket a szakmai élet minden aspektusában. Munkavállalóinknak lehetőséget nyújtunk arra, hogy a szakmájukon belül fejlődhessenek, különböző munkakörökben kipróbálják magukat, innovatív projekteken dolgozzanak, vezetői tapasztalatokat szerezzenek, és még sok mást.
"Az EnerSys biztosítja a munkavállalók számára a munka-élet egyensúlyt, ami egyedülálló a régióban"
Lengyelország


---

"Lelkes emberekkel dolgozom, akik büszkék a Vállalatunkra, termékeinkre és szolgáltatásainkra, ők mindig kiállnak azért, hogy az EnerSyst egy remek munkahellyé tegyük. Egy nagy globális vállalat ideális munkakörnyezetet biztosít számomra - az itt töltött időmben lehetőségem nyílik arra, hogy számos különböző régióból és országból származó kollégáimmal dolgozzak és találkozzak"
Ausztrália


---

"Az EnerSys nagyszerű munkahely, mert a munkavállalók családias légkörben dolgozhatnak, megvan a tanulás és a növekedés, a folyamatos fejlődés lehetősége, és elismerik a jó munkavégzést"
Brazília
EnerSys Akadémia
A mai kihívásokkal teli üzleti környezetben a sikerhez versenyképes és sikeres munkaerőre van szükség.
A munkavállalók értékelik a képzési lehetőségeket, mert tudják, hogy ezek javítják a teljesítményüket, továbbá segítenek az új készségek fejlesztésében és új ismeretek megszerzésében. A menedzserek értékelik a képzési lehetőségeket, mert tudják, hogy ezek motiválják és lekötik a munkavállalókat. Ez képzett munkaerőt, illetve mérhető és hatékony munkafolyamat-fejlesztéseket eredményez.
Az EnerSys Akadémia készen áll arra, hogy elérje a stratégiai üzleti céljait és kulcsfontosságú versenyelőnyre tegyen szert!
NEED HELP FINDING THE BEST SOLUTION?
Get in touch and we can develop a unique solution to meet your stored power solution needs