Zamknij
Wykryliśmy, że znajdujesz się w lokalizacji poza: Poland.
Co chcesz zrobić?
Nasi pracownicy mają możliwość dokonywania zmian indywidualnie. Wszyscy pracują jednak wspólnie, aby dokonywać zmian na poziomie globalnym.
Globalne możliwości
EnerSys jest światowym liderem w dziedzinie rozwiązań w zakresie magazynowania energii do zastosowań przemysłowych. Prowadzimy działalność dla klientów w ponad 100 krajach na całym świecie. Jako firma o globalnym zasięgu oferujemy naszym pracownikom szeroki wachlarz możliwości rozwoju zawodowego w różnych dziedzinach. Niezależnie od tego, czy szukasz pracy w swoim kraju czy też za granicą, EnerSys ma ofertę dla każdego.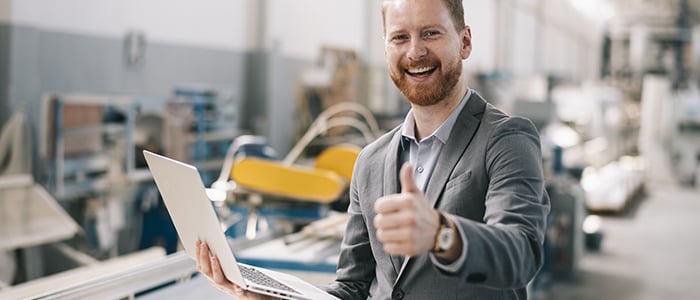 Świadczenia pracownicze
Program świadczeń w EnerSys odzwierciedla nasze zaangażowanie w zapewnienie zakresu świadczeń, który odpowiada na zmieniające się potrzeby naszych pracowników i ich rodzin.
Niektóre z oferowanych świadczeń to m.in:
ubezpieczenie zdrowotne
płatny urlop
plan emerytalny
refundacja kosztów edukacji
świadczenie na wypadek krótko- i długoterminowej niezdolności do pracy
ubezpieczenie wypadkowe
ubezpieczenie na życie
ubezpieczenie podczas podróży służbowych.
Ponadto EnerSys oferuje konkurencyjne wynagrodzenie, nagrody za wysługę, nagrody uznaniowe, równowagę między życiem zawodowym a prywatnym oraz bezpieczne i przyjemne środowisko pracy.
Należy pamiętać, że świadczenia różnią się w zależności od lokalizacji oddziału firmy.
"EnerSys oferuje swoim pracownikom możliwość zaangażowania się społecznie w różnych grupach, np. poprzez wsparcie lokalnych przedszkoli i osób niepełnosprawnych. Firma promuje również możliwości rozwoju zawodowego i osobistego, wsparcie psychologiczne w przypadku tragedii rodzinnej, doradztwo w razie niewypłacalności oraz pomoc podczas urlopu macierzyńskiego (np. w formie szkoleń i elastycznego czasu pracy)"
NIEMCY


---

"Nasze znakomite wyniki dotyczące utrzymania pracowników są odzwierciedleniem zdrowej relacji między pracodawcą i pracownikami"
KANADA


---

"EnerSys jest doskonałym miejscem do pracy dzięki naszemu zespołowi, który troszczy się o naszych klientów i o siebie nawzajem. Nasz cel numer 1 to zapewnienie bezpieczeństwa zarówno naszych produktów, jak i członków naszego zespołu przy wykorzystaniu wspólnej wiedzy i w celu poprawy działalności pod każdym względem. To tworzy prawdziwie rodzinną atmosferę. Doceniamy naszych weteranów"
STANY ZJEDNOCZONE


Rozwój kariery
Nasi pracownicy pomagają nam utrzymywać i wzmacniać czołową pozycję na rynku. Nasza dynamiczność zależy więc od jakości zatrudnianego personelu. Z tego powodu rozumiemy, jak ważne jest przyciągnięcie dobrych pracowników i utrzymanie ich w firmie poprzez zapewnienie im możliwości rozwoju we wszystkich aspektach życia zawodowego. Naszym pracownikom oferujemy możliwość awansu zawodowego, zmiany ścieżek kariery, pracy nad innowacyjnymi projektami, zdobywania doświadczenia w zakresie przywództwa i wiele więcej.
"EnerSys zapewnia pracownikom równowagę między życiem zawodowym i prywatnym, co w naszym regionie jest wyjątkowe"
POLSKA


---

"Pracuję z ludźmi pełnymi entuzjazmu, którzy są dumni z naszej firmy, produktów i usług, którzy zawsze starają się uczynić z EnerSys wspaniałe miejsce pracy. Praca w dużej firmie o globalnym zasięgu to dla mnie idealne środowisko pracy - miałem tutaj okazję pracować i spotykać się z osobami z wielu różnych regionów i krajów"
AUSTRALIA


---

"EnerSys to wspaniałe miejsce do pracy, ponieważ wśród pracowników panuje rodzinna atmosfera, mamy możliwość kształcenia i rozwoju, pielęgnuje się tu nawyk ciągłego doskonalenia i wyrażania uznania dla dobrej pracy."
BRAZYLIA
Akademia EnerSys
By osiągnąć sukces w dzisiejszym wymagającym środowisku biznesowym, potrzeba personelu mającego umiejętności pozwalające na skuteczne konkurowanie na rynku.
Pracownicy cenią sobie szkolenia, ponieważ wiedzą, że poprawiają one ich wydajność oraz pomagają im rozwijać nowe umiejętności i zdobywać wiedzę. Menedżerowie cenią sobie szkolenia, ponieważ wiedzą, że motywują i angażują one pracowników. Dzięki temu powstaje wykwalifikowany personel oraz pojawiają się wymierne i efektywne usprawnienia w przepływie pracy.
Akademia EnerSys umożliwia osiągnięcie strategicznych celów biznesowych i uzyskanie kluczowej przewagi konkurencyjnej!
NEED HELP FINDING THE BEST SOLUTION?
Get in touch and we can develop a unique solution to meet your stored power solution needs