NexSys® iON battery
Lithium-ion (Li-ion) technology from EnerSys®
NexSys® iON battery solutions include the industry's most advanced Lithium-ion (Li-ion) technology from EnerSys® — a technology that powered the world's first Li-ion battery powered satellite in 2001 and currently powers hundreds of satellites in orbit.
Built to the highest safety, design and manufacturing standards, and ideal for heavy-duty applications, low-upkeep NexSys iON batteries are available in a scalable range of sizes and configurations.


Whatever the size of your fleet or facility, NexSys® iON batteries can help cut downtime and battery ownership costs, contributing to more productive and profitable operations.
Faster recharge rates cut unproductive downtime
No hassles or surprise expenses from daily maintenance
Eliminate costly battery changing – optimized for opportunity charging
Easy plug-and-play charging – no need to disconnect battery from the truck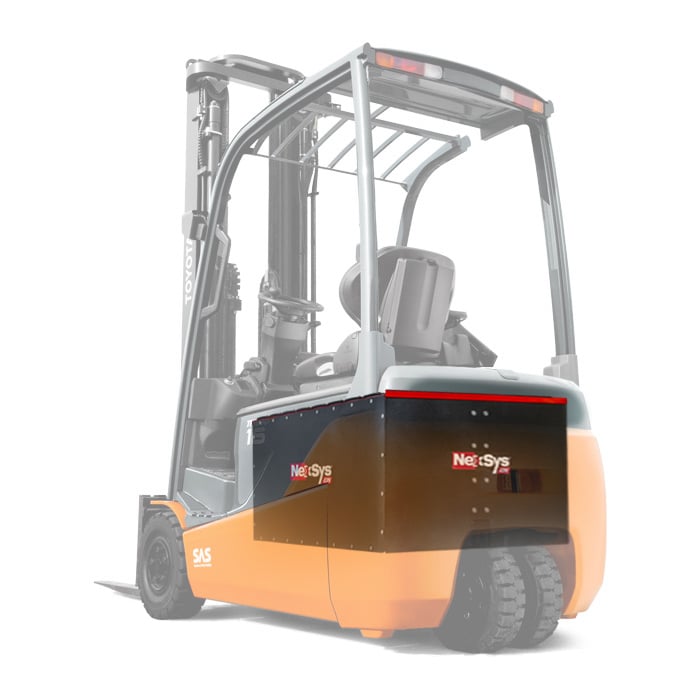 NexSys® iON batteries feature fully integrated battery management controls that support greater safety, reliability and battery life.
Avoid issues related to integrating components from multiple vendors
One comprehensive data and reporting solution
Easy-to-use platforms provide operational support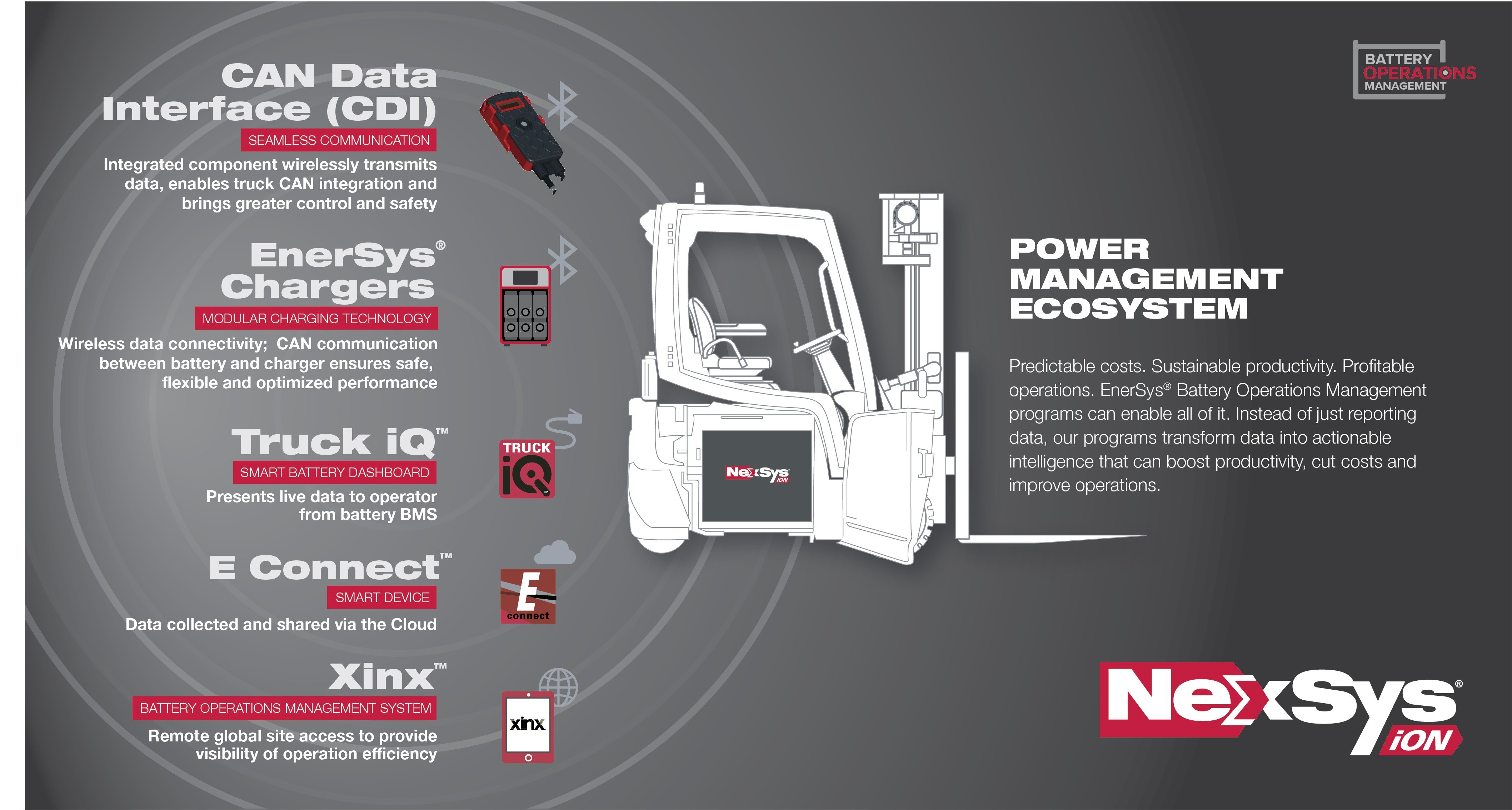 NEED HELP FINDING THE BEST SOLUTION?
Get in touch and we can develop a unique solution to meet your stored power solution needs