Close
We've detected you are coming from a location outside of United Kingdom.
Would you like to:

EnerSys Launches Hawker SBS J-16 Battery for Commercial and General Aviation Applications
READING, Pennsylvania, July 23, 2018 -
EnerSys® (NYSE: ENS), the global leader in stored energy solutions for industrial applications, announces the launch of its Hawker® SBS J-16 battery specifically for general aviation owner / operators. Manufactured with proprietary Thin Plate Pure Lead (TPPL) technology, the Hawker® SBS J-16 battery provides extended life, low maintenance and superior aircraft battery performance in extreme temperatures and harsh environments.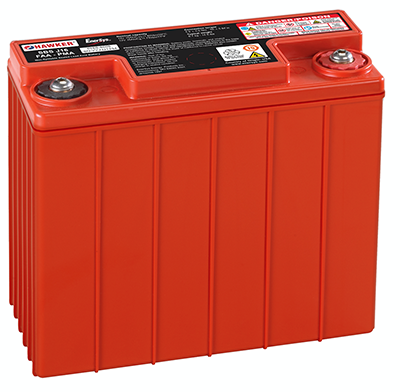 TPPL technology is applied to the manufacturing of flat plates made of 99.99 percent pure lead, not lead alloy. These pure lead plates are made thinner, enabling more to fit in the battery for increased plate surface area. The additional surface area enables TPPL batteries to generate more power, provide longer service life, greater reliability and deep-cycle capabilities.
"Hawker batteries manufactured with TPPL technology have been powering military and business jet aviation applications for years," said Steve Benulis, marketing director at EnerSys. "EnerSys is pleased to bring a product to the commercial aviation market with the same distinct advantages and standards that the military demands."
The Hawker® SBS J-16 battery features a three- to 10-year service life and two-year storage life at 77°F (25°C), reducing the need for off-season maintenance. The battery is designed and manufactured to be vibration resistant, classified as "non-spillable" for mounting in any orientation and for full aerobatic use and is Federal Aviation Administration Parts Manufacturer Approval (FAA-PMA) certified for select Cessna and Piper commercial aircraft.
For more information on EnerSys and its full line of products, systems and support, visit www.enersys.com.


ABOUT ENERSYS®
EnerSys, the global leader in stored energy solutions for industrial applications, manufactures and distributes reserve power and motive power batteries, battery chargers, power equipment, battery accessories and outdoor equipment enclosure solutions to customers worldwide. Motive power batteries and chargers are utilized in electric forklift trucks and other commercial electric powered vehicles. Reserve power batteries are used in the telecommunication and utility industries, uninterruptible power supplies, and numerous applications requiring stored energy solutions including medical, aerospace and defense systems. Outdoor equipment enclosure products are utilized in the telecommunication, cable, utility, transportation industries and by government and defense customers. The company also provides aftermarket and customer support services to its customers from over 100 countries through its sales and manufacturing locations around the world.
NEED HELP FINDING THE BEST SOLUTION?
Get in touch and we can develop a unique solution to meet your stored power solution needs