Close
We've detected you are coming from a location outside of United Kingdom.
Would you like to:
SMALL CELL & WI-FI
Advanced wireless technologies are integral to the broadband vision for 10G speeds and beyond. The number of outdoor 5G, small cell and Wi-Fi access points is expected to far exceed today's 4G/LTE macro sites for the required coverage. To deliver maximum service, each new radio and access point will require reliable power and backhaul.
Power and backhaul connections are not always available at sites where access points (AP's) or small cells are to be installed. New utility power connections can be costly and time consuming. An Uninterruptible Power Supply (UPS) must also be installed at sites where reliable communications are critical. A backhaul connection can be costly, especially if new cabling must be installed.
The broadband cable network has both UPS power and backhaul communications available. A reliable, cost effective method of interfacing new wireless devices to this network resolves both backhaul and reliability powering dilemmas.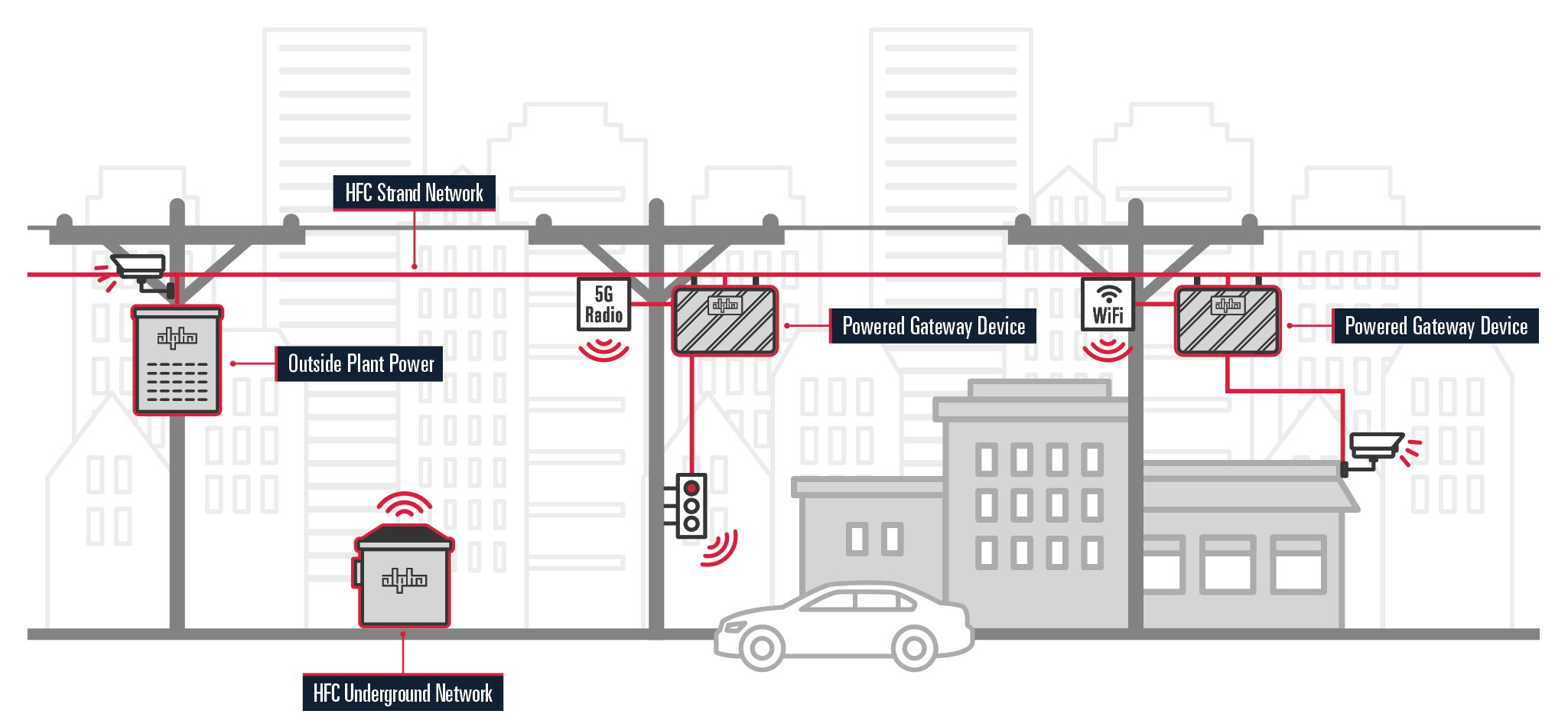 EnerSys® is the leader in network powering and backhaul access and the AlphaGateway® line of solutions convert power from the existing broadband network to various formats used by AP's and small cells. Integral DOCSIS® modems and routers provide high speed, low latency communication interface to backhaul data from wireless radios onto the broadband network.
Each AlphaGateway is designed to provide years of reliable service in harsh, outdoor environments. Multiple powering configurations including AC, DC and PoE variations are available to support current and future AP and small cell needs.
POWER EQUIPMENT SOLUTIONS
Providing reliable, robust power in extreme environments for over 40 years. We backup the cable broadband network. The power behind the internet.
SITEFLEX® SYSTEMS
At EnerSys® we understand the need to provide a safe home for your energy assets! Across industrial, renewable, and telecoms applications, the power equation is changing. So, we've created modular, scalable and sustainable power systems that are your new network superhero.
Discover our robust enclosures for backup battery systems and allow them to protect your infrastructure.
Learn More
EnerSys Services
From project initiation to end-of-life, our global suite of services supports your backup power needs while our global design, engineering and service specialists are ideally positioned to support your projects from conception and installation to on-site maintenance and after-sales service.
Cable operators are realizing the value to power and backhaul new radios coming online each year. AlphaGateway was designed for this very purpose.

Riley Lehecka, EnerSys Senior Product Manager
NEED HELP FINDING THE BEST SOLUTION?
Get in touch and we can develop a unique solution to meet your stored power solution needs