Close
We've detected you are coming from a location outside of United Kingdom.
Would you like to:
IN-BUILDING WIRELESS
The rapid growth of in-building wireless use cases is being matched by a variety of distributed network technologies such as DAS, Private LTE and CBRS.
EnerSys® provides a full suite of systems and services for in-building wireless (IBW) technology. We offer a variety of DC power systems based on capacity and distribution positions. With a standard intelligent system controller and common high efficiency, compact rectifiers used across various systems, operators can lower training and inventory costs.
Our full suite of batteries can match any application needs. Our wide range of indoor cabinets are designed to house and protect sensative power equipment. And our industry leading indoor NEC® Class 2 remote power system can supply power to any remote device distributed throughout the facility.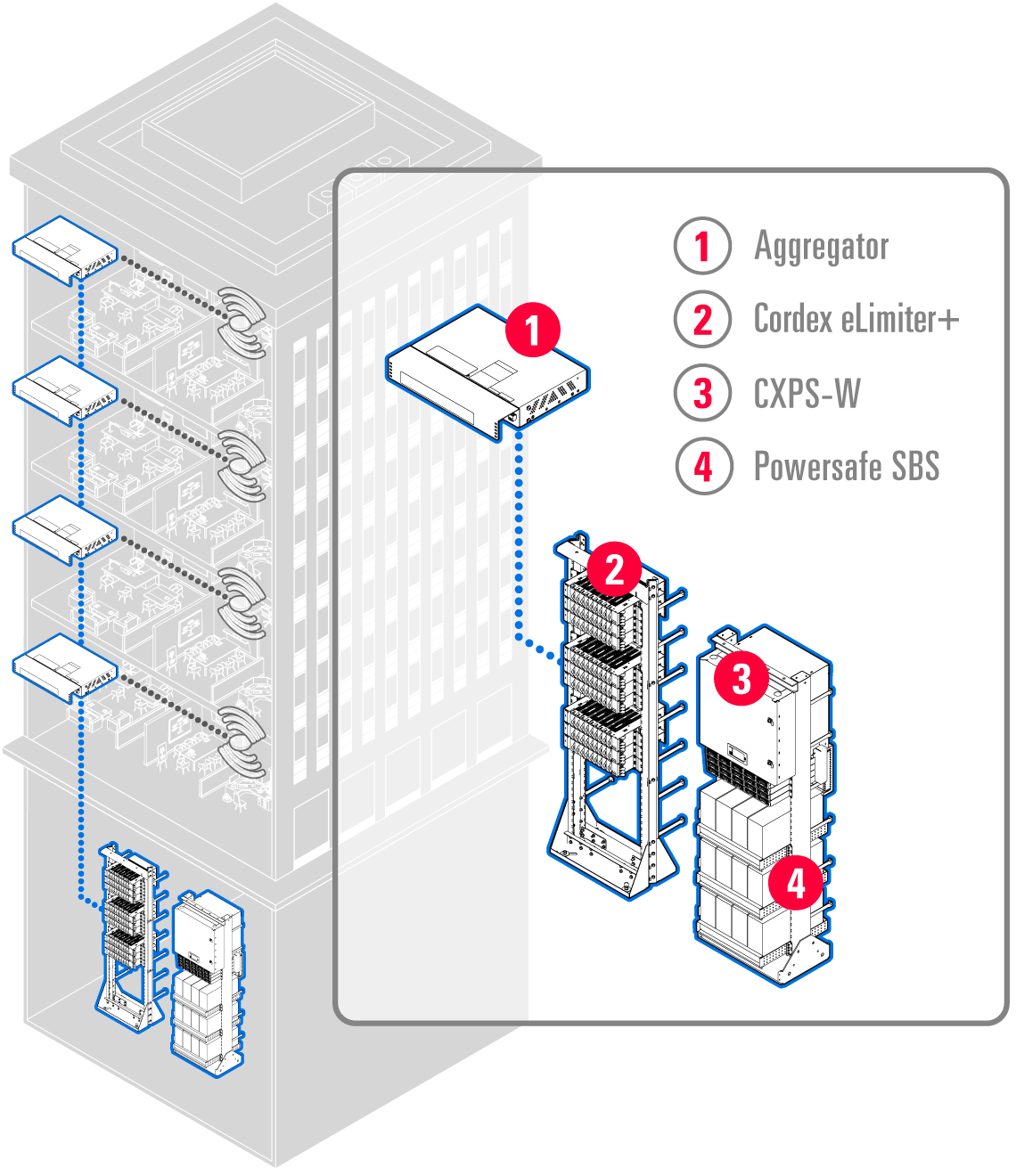 For venue owners and systems integrators, EnerSys® is your true one-stop shop for all power needs. We not only have all the components, we also package them in integrated solutions that directly fit your application requirements.
One key component is our wide range of energy storage solutions, which enables us to tailor our solutions to your exact needs. Some of our battery features include fast charge capability, high cyclic performance, high energy density, wide temperature operating ranges and long service life.
EnerSys cabinets are used for IBW as well as public safety. When your radio or power equipment is installed in one of our solutions, you know it will continue working even during an outage or emergency.
Remote devices are easily and safely powered by using our eLimiter+ Class 2 power distribution unit which can safely supply 100W of DC power over conventional copper cables to up to 36 remote devices.


ENERGY STORAGE SOLUTIONS
As the world leader in stored energy solutions, EnerSys provides integrated systems and services for many types of markets and industries.
EnerSys Services
From project initiation to end-of-life, our global suite of services supports your backup power needs while our global design, engineering and service specialists are ideally positioned to support your projects from conception and installation to on-site maintenance and after-sales service.
NEED HELP FINDING THE BEST SOLUTION?
Get in touch and we can develop a unique solution to meet your stored power solution needs