Close
We've detected you are coming from a location outside of United Kingdom.
Would you like to:
GROUND SUPPORT EQUIPMENT
As air traffic and cargo transportation increase around the globe, ground support providers seek ways to remain efficient on the ramp, where time and efficiency between touch down and take off is of the essence.
While ground service personnel look to enhance operational efficiency between flights to keep the handling of millions of passengers and cargo on time, airlines look for the most cost-effective ways to improve operations and save money. In a global application where dependability is the number one priority, having the correct power and equipment to keep people and freight on time is critical. Having the power to predict and reduce operational costs and the power to improve and sustain productivity is key.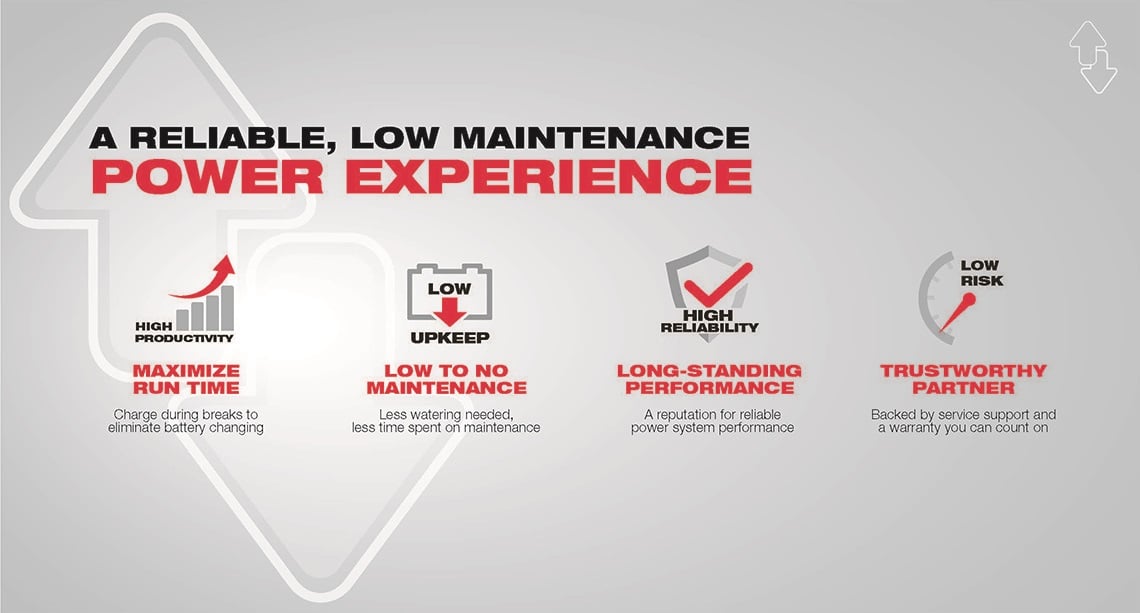 Depending on the size, challenges and goals of your operation, EnerSys® offers a power solution of batteries, chargers and operational analytics to keep your operation on time and help drive operational improvement.
Our exclusive IRONCLAD® Tubular advantage allows for increased workload between charges, providing the confidence to be able to work through the extended days when unexpected delays occur.
Our revolutionary maintenance free NexSys® PURE line of products are ideal for opportunity charging, allowing ground support crews the flexibility for charging equipment between flights and removing the need for time consuming battery watering.
When it comes to your battery operations, knowledge is power. The primary goals of any modern battery operation are predictability, sustainability and profitability. That's why EnerSys Battery Operations Management programs don't just offer data reporting. We transform data into actionable intelligence you can use to increase productivity and reduce costs.
RANGES FOR GROUND SUPPORT EQUIPMENT
Ground support equipment involves ground power operation, aircraft mobility and cargo loading operations.
EnerSys Services
Our mission is to provide our customers with a consistent, world-class service experience that maximizes the uptime of the EnerSys products that they rely upon. We will perform these services in a culture of respect for all, integrity, and the highest safety levels in our industry.
We provide a suite of products that align with operational importance to help airlines save time on required maintenance and improve efficiency.

James P. Hill, EnerSys Sales Manager Specialty Markets
NEED HELP FINDING THE BEST SOLUTION?
Get in touch and we can develop a unique solution to meet your stored power solution needs