Close
We've detected you are coming from a location outside of United Kingdom.
Would you like to:
INSIDE PLANT
Headend facilities and hub sites are cornerstones of the broadband network. Because they are so vital to our communications needs, these facilities are designed to never fail. The foundation of that reliability are the power and energy conversion and storage systems.
Headend and hub locations must operate 24/7 even when the electrical utility grid is down. Without them, broadband networks go dark and tens of thousands of customers lose communications. These locations house a variety of communications and computing equipment of varying ages making powering requirements diverse. Power systems must support equipment requirements for AC and DC loads. Engineering the correct energy solution for each facility ensures reliable and redundant power all the time, every time.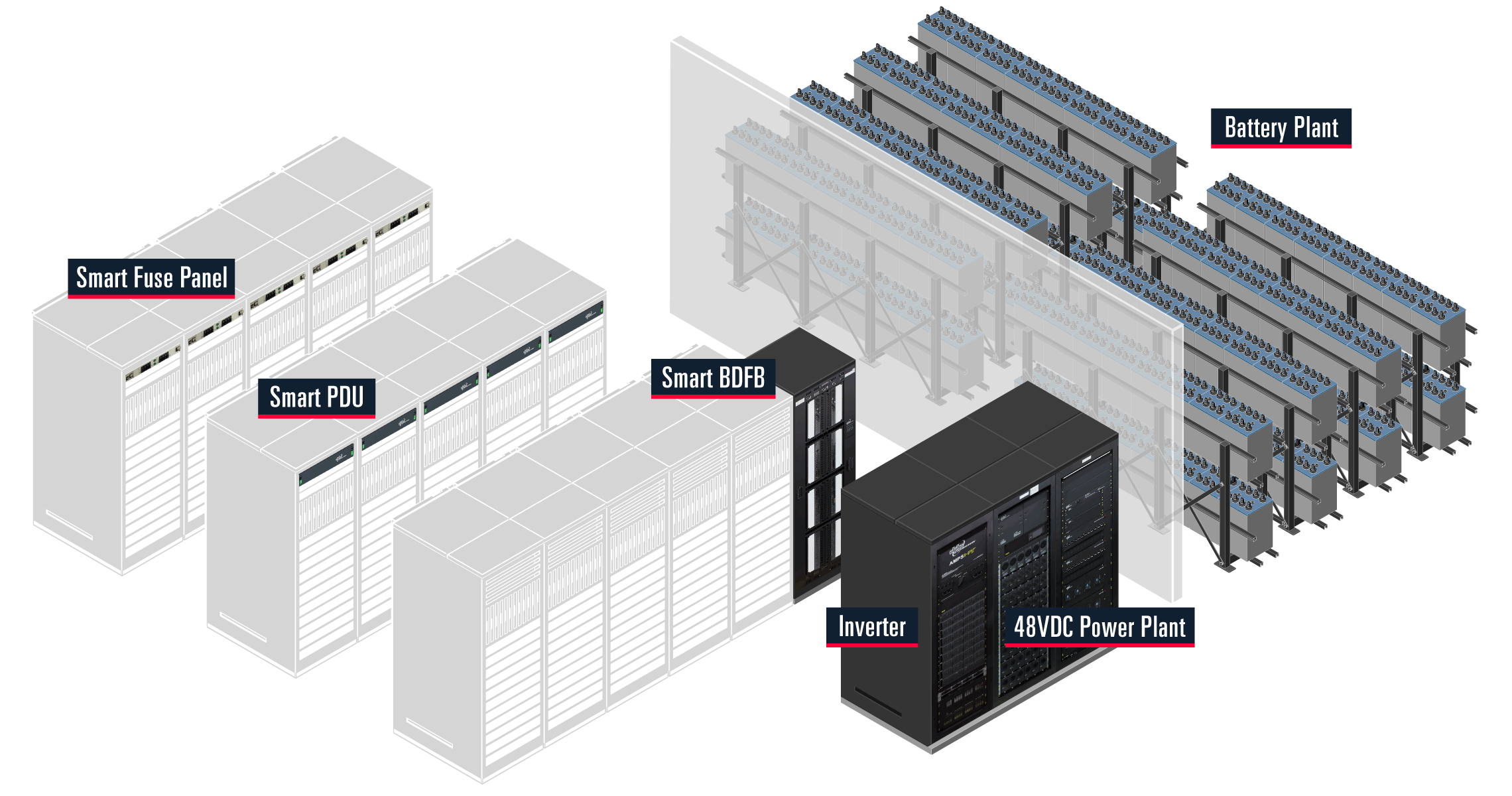 EnerSys® provides the complete power ecosystem—high efficiency rectifiers convert utility electricity into DC for energizing network communications equipment, intelligent distribution systems route the power to the right equipment and batteries provide the reserve time to keep the facility running during utility power outages. Reliability, TCO and intelligent control is the EnerSys standard. Our product solutions are complemented by a team of service professionals that engineer, furnish, install (EF&I) and maintain equipment to customer standards.
POWER EQUIPMENT SOLUTIONS
As carriers transform into data rich networks, the need for resiliency and reliability at the core is higher than ever. Our complete suite of critical facilities product and services provides network operators with the end to end tools for the core.
ENERGY STORAGE SOLUTIONS
As the world leader in stored energy solutions, EnerSys provides integrated systems and services for many types of markets and industries.
SITEFLEX® INDOOR SYSTEMS
At EnerSys® we appreciate the value of reliable back-up power and low latency! The availability of your network is always in the spotlight and our energy solutions are backstage helping you to perform.
Discover our multi-functional, high-end enclosures for indoor telecoms and industrial applications and keep your audience talking.
Learn More
EnerSys Services
From project initiation to end-of-life, our global suite of services supports your backup power needs while our global design, engineering and service specialists are ideally positioned to support your projects from conception and installation to on-site maintenance and after-sales service.
Reliable power in critical facilities, headends and data centers is essential. Our industry leading power solutions have performed in broadband facilities for nearly 40 years.

Greg Zediker, EnerSys Director OSP & ISP Technical Sales Support Services
NEED HELP FINDING THE BEST SOLUTION?
Get in touch and we can develop a unique solution to meet your stored power solution needs