Close
We've detected you are coming from a location outside of United Kingdom.
Would you like to:
PUBLIC SAFETY NETWORKS
Wireless communications are essential, especially during an emergency. First responders and building tenants both depend on reliable power as a way to keep communications systems operational.
Standards bodies such as the US National Fire and Protection Association (NFPA) establish requirements for emergency communications in buildings. First responders must have access to radio communications delivery in all critical areas throughout a building. The public also needs the ability to use their mobile phones to call for help or be notified when there is an emergency. Reliable power can be the difference for first responders and the public they protect. Even when the power is out, or the sprinkler system is activated, communications systems must continue to work.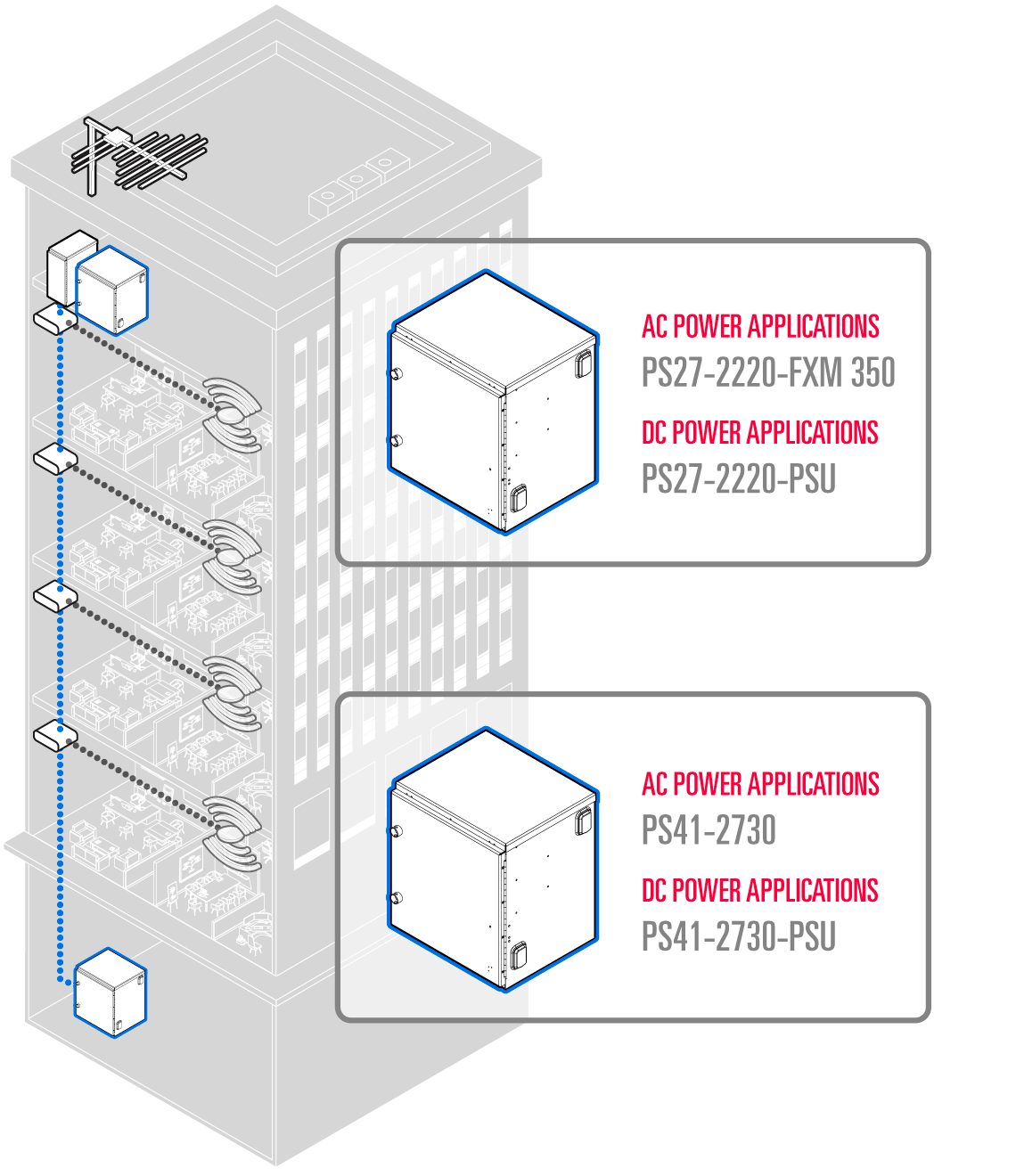 Battery backup systems provide power continuity enabling communications systems to function during emergency situations. From simple repeaters to large DAS systems, reliable backup power is mandatory to keep the networks online. EnerSys® offers a variety of backup power solutions designed to operate even in adverse conditions.
Our solutions start with the Alpha® line of robust, highly reliable power equipment. We offer UPS systems for equipment requiring AC power and rectifier systems for DC powered devices.
Both solutions include industry-leading EnerSys batteries to ensure the right amount of backup time. Our systems are housed in Alpha NEMA 3R Type (UL Type 3R) cabinets that protect backup power solutions from damage, including sprinkler systems. And EnerSys public safety solutions meet the rigorous requirements of UL 2524.


MICRO SYSTEMS
At EnerSys® we recognize that every day applications require essential back-up power! Whether it's the availability of emergency lighting, or traffic and Intelligent Transport Systems helping to keep the world moving, or security and surveillance maintaining a watchful eye, we put these critical systems first.
Discover our rugged, compact all-in-one UPS enclosures and let them keep your application safe from power disturbances.
Learn More
EnerSys Services
From project initiation to end-of-life, our global suite of services supports your backup power needs while our global design, engineering and service specialists are ideally positioned to support your projects from conception and installation to on-site maintenance and after-sales service.
NEED HELP FINDING THE BEST SOLUTION?
Get in touch and we can develop a unique solution to meet your stored power solution needs