Close
We've detected you are coming from a location outside of United Kingdom.
Would you like to:

Backup Batteries are More Sustainable than Power Generators
While often dramatized in movies and television, power outages and generator failures are real issues that hospitals and other critical service industries face. These industries typically rely on diesel generators for back-up power. At EnerSys®, we believe efficient, high-performance battery technology will allow swappable modules to replace portable generators, providing more efficient – and more sustainable – solutions.
EnerSys® works every day with health systems and other commercial clients to provide battery storage solutions that not only ensure that reliable power remains available, but that do so in more quantifiably sustainable ways than backup power generators.
Generators are traditionally powered by diesel, natural gas, or liquid propane, and can continue to run as long as they receive a constant fuel supply. In contrast, backup battery systems run on electricity and can be charged in a number of ways, including from the grid, solar panels, or other renewable energy sources.
When life and health depend on standby power, healthcare professionals count on EnerSys® wide range of reliable energy solutions – a role the company recognizes is the foundation of its mission. As a global leader in stored energy solutions, EnerSys® manufactures and distributes:
reserve power batteries
motive power batteries
battery chargers
power equipment
battery accessories
enclosure solutions
"From operating rooms to crash carts, hospitals and health clinics around the world depend on EnerSys batteries to keep critical power flowing when doctors and patients need it most," said Dr. Hiroshi Nakahara Chief Sciensts at EnerSys Advanced Systems. "Backup power solutions for the healthcare industry demand confidence, which is why health systems trust EnerSys for uninterrupted electricity needs, and why our products are tested to ensure reliability."
Beyond the peace of mind of an uninterrupted power supply, back-up batteries are cleaner options than diesel-powered generators. EnerSys® high-efficiency switch-mode chargers and rectifiers use less electricity and provide a more environmentally friendly solution than traditional generators. In a perfect world, healthcare operations would never need backup power solutions. In reality, EnerSys® helps plan for the unplanned and provides healthcare industry facility managers with the energy solutions they need.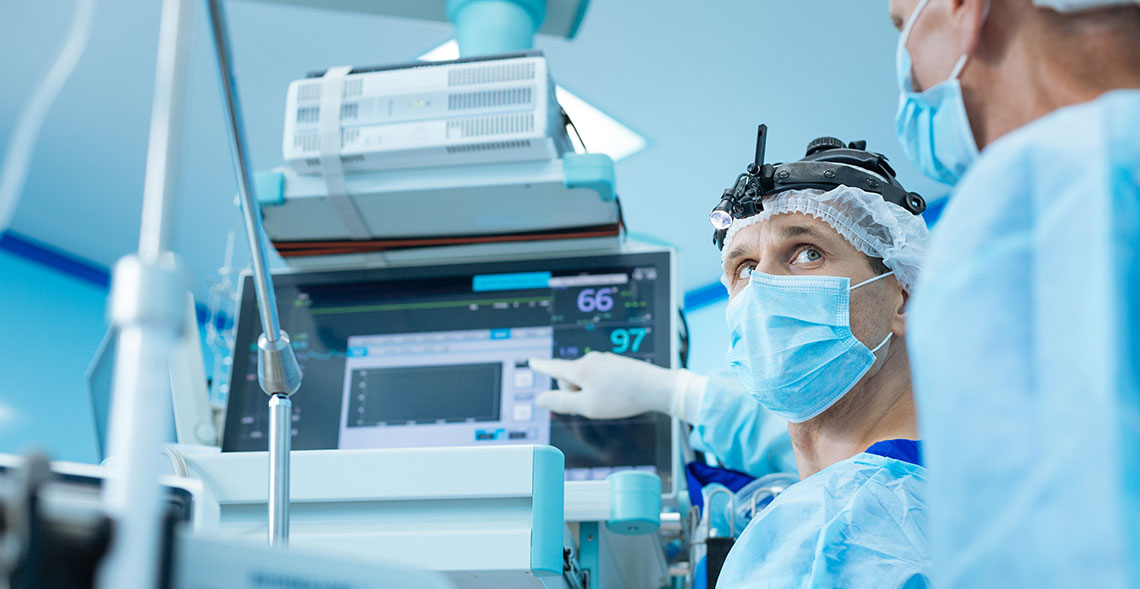 NEED HELP FINDING THE BEST SOLUTION?
Get in touch and we can develop a unique solution to meet your stored power solution needs