Close
We've detected you are coming from a location outside of United Kingdom.
Would you like to:
Communication Networks
EnerSys® is powering 5G networks. From the core to the edge to the enterprise, our power and energy storage solutions are enabling network operators to build and deliver 5G networks.
EnerSys® Solutions for the 5G Ecosystem
EnerSys® is powering the construction of 5G networks. Our batteries back up the mobile core and mobile edge computing centers. EnerSys® site support cabinets provide power and energy storage for upgrades to macro cell sites. And our next generation remote line power system is a fault managed power system that enables much more power to be delivered safely to remote devices like small cells. We power the network – we are The Power of 5G.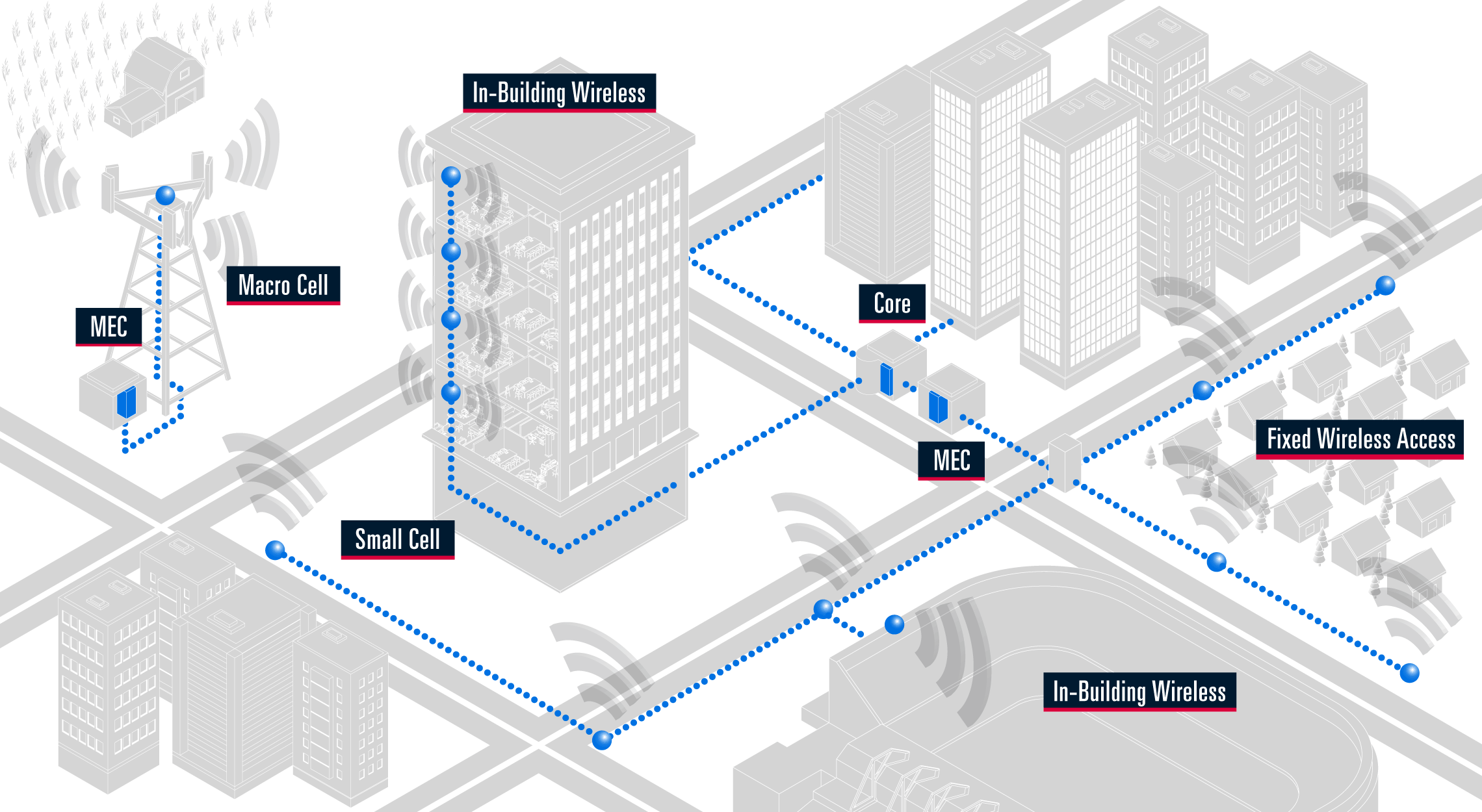 Building a 5G network involves more than upgrades to the RAN and mobile devices; it requires upgrades or expansion to much of the communication network. As new radios and antennas are added to existing macro cells, thousands of new outdoor small cells are deployed. Connecting small cells to the network requires an enormous increase in the number of fiber optic connections for xHaul. This additional bandwidth drives capacity requirements in the core. Behind the scenes, mobile core and edge computing are changing 5G data processing, as edge computing continues to creep closer and closer to end users. The enterprise is changing, too, as both public and private 5G networks utilize new indoor small cells to deliver access to indoor users, connect IoT devices, and enable applications like Industry 4.0.
EnerSys® deploys power and energy solutions for key elements of the 5G ecosystem: mobile core, macro cells, small cells, edge computing, and private 5G networks. Our enabling technology includes high efficiency power conversion, batteries with improved energy density, and next generation remote power systems for both indoor and outdoor applications like small cells or smart buildings.
The 5G Power Architecture
How much power does 5G equipment consume? How much energy storage is needed? 5G deployment creates new requirements for power conversion and energy storage. The new solutions require higher efficiency, more energy density, next generation distributed power, and new system configurations to meet the changing 5G landscape.
Find Out More
NEED HELP FINDING THE BEST SOLUTION?
Get in touch and we can develop a unique solution to meet your stored power solution needs